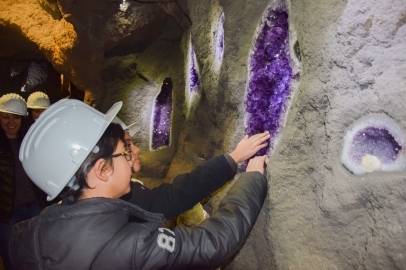 Vulkanija Adventure Park

At Grad in Goričko region, 3 million years ago, the last volcano in the area of todays Slovenia erupted. When you visit Vulkanija, you too can experience the eruption of the volcano. The friendly mole Oli will take you on an unforgettable journey into the depths of the Goričko volcano, through the history of the Earth and geological features.
You will learn about the main geological features of the Earth, all about volcanoes, you will take a trip through the history of the universe with the help of 3D stereoscopic technology and take a walk through an avalanche tube. You will take an elevator down into the depths of the earths crust and will be brought back to the surface by Olis underground train. Additional contents are offered by the Geological Museum, Lednarjeva usnjarna and Oli store.
You can combine a visit to Vulkanija with a tour of the basalt tuff and Olivine mineral quarry and a visit to the Grad na Goričkem castle.
Address: Grad 174, 9264 Grad
Phone: +386 2 553 1000
E-mail address: info@vulkanija.si
Details at: Vulkanija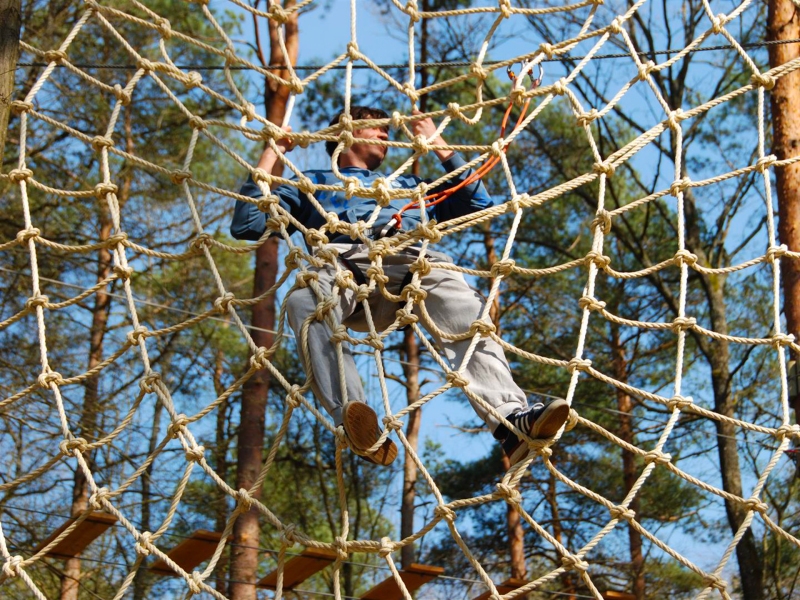 Adventure Park Bukovniško jezero

All those who crave adrenaline and those who are not afraid of heights will find a real challenge and pleasure in the Adventure Park, which stretches in the shadows of the forest in the middle of the unspoiled nature of Bukovnica Lake. It is suitable for children from the age of 4. It consists of a total of 58 elements, or 5 different climbing routes, which are adapted to the age and capacity of the participants. Adrenaline enthusiasts can enjoy on elements as high as 8 meters. A special experience is the 27 meter long climbing route Stork flight.
Adventure for the whole family!
Address: Dobrovnik 299, 9223 Dobrovnik
Phone: +386 41 788 631
E-mail address: info@pustolovskipark.si
Details at: Adventure Park Bukovniško jezero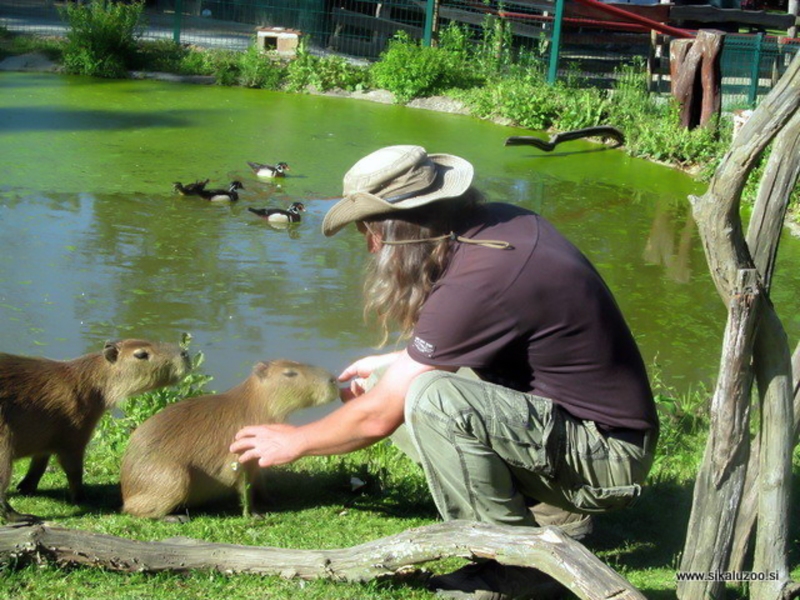 SikaluZOO

A small zoo is located in Boračeva, near Radenci. Surrounded by forest, it is home to a wide variety of animals. A visit is like a trip to another world, where visitors calm down and find contact with nature again. Animals have a beneficial effect on a persons well-being. In SikaluZOO, visitors can observe animals, pet them, feed them, take photos and write down interesting facts about them. The zoo is not only enjoyed by children, but also by adults!
Address: Boračeva 54 a, 9252 Radenci
Phone: +386 41 314 241
Email address: mirjana.kreslin@gmail.com
Details at: SikaluZOO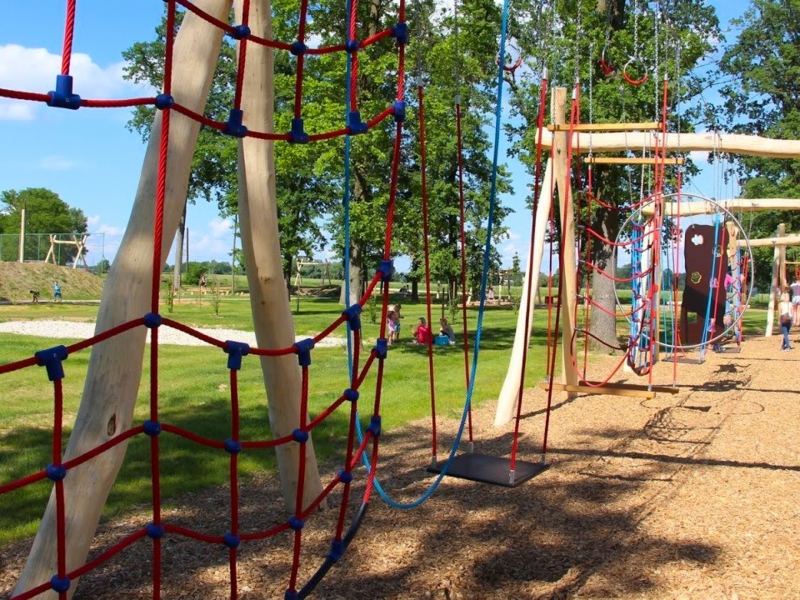 Križevci Adventure Park (Park doživetij Križevci)
In Križevci near Ljutomer, there is a recreational trail with elements of a motoric park. The equipment is intended for physical exercise, recreation, play, rest and education. There are more than 20 elements in the park to strengthen individual muscle groups, improve motoric skills, coordination and sensory skills. Overcoming various obstacles is a real challenge for adults and children. Test your motoric skills and become a true winner!